VÆLG ANTAL DELTAGERE / SELECT NUMBER OF PARTICIPANTS
---

Den 17.-18. januar 2018 kan MESSE C Fredericia for syvende år i træk åbne dørene til NutriFair, Danmarks specialiserede fagmesse for husdyrproducenter.
Det er gratis for fagfolk i branchen at deltage på NutriFair. Alt du skal gøre er at registrere dig online forud for messen via denne formular. Husk at printe din adgangsbillet med stregkode og medbring den til messen.
Vi glæder os til at byde dig velkommen på NutriFair 2018. 

On 17-18 January 2018, MESSE C in Fredericia will be proud, for the seventh year running, to open NutriFair, Denmark's specialist trade fair for livestock producers.
Participation at NutriFair is free for industry professionals. All you have to do is register online before the fair, using this form. Remember to print out your admission ticket with barcode and bring it to the fair.
We look forward to welcoming you to NutriFair 2018.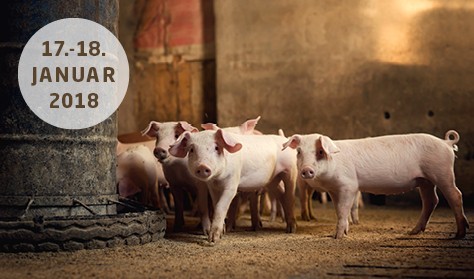 Åbningstider / Opening hours
Onsdag / Wednesday 17. januar 2018 kl. 09.00-17.00.
Torsdag / Thurday 18. januar 2018 kl. 09.00-17.00.

Køb spisebillet til restaurant "Et godt måltid" forud for messen til kr. 139,- (pris v. indgangen kr. 149,-)
"Et Godt Måltid" er en lækker menu med klassisk simremad lavet af vores egne kokke af friske og lækre råvarer.
Menu:
• Boeuf sauté Stroganoff
• Hvid labskovs med purløg og rødbeder
• Frikadeller med stuvet hvidkål
• Små stegte kartofler
• Kartoffelmos
• Mixet salat med dressing
• Hvedekerne salat med porrer, soltørrede tomater, oliven og ost

Purchase a meal ticket for the restaurant "Et Godt Måltid" before the fair, for DKK 139.
"Et Godt Måltid" means "a good meal" and offers a delicious menu with classic warm dishes prepared by our own chefs using fresh, tasty ingredients.
Menu:
• Boeuf sauté Stroganoff
• White scouse with chives and beetroot
• Frikadeller (fried pork meatballs) with broiled white cabbage
• Small fried potatoes
• Mashed potatoes
• Mixed salad with dressing
• Wheat kernel salad with leeks, sun-dried tomatoes, olives and cheese